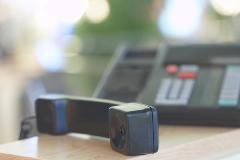 Over the last 25 years, we have established a reputation as a company that can be relied upon to provide high quality telephony solutions & products and install them in a timely and professional manner.
We understand the challenges that modern businesses face, whether you are a small start up business needing a small system that can expand as you grow,  a large corporation with a complex business requirements or a business that would like to know what upgrades you could make to your existing system without replacing all the equipment.
Victory Net has the solutions for you. Our technicians  are experienced and experts in the installation and  maintenance of telephone systems so you can rely on us to help you keep your lines of communication open at all times.
We offer
Expert advice to help you find  the ideal solution within your budget.
A range of solutions for all business sizes
Project Managers will handle the installation, programming, training and ongoing support
Ongoing maintenance and service