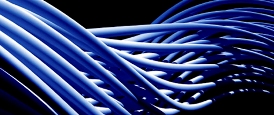 Structured cabling is defined as the entire wiring system used to transmit data, video and voice information. It is a set of cabling and connectivity products that integrates the voice, data, video, and various management systems of a building (such as safety alarms, security access, Telecommunications, & Data, etc.)
From office to office or through an entire building or warehouse, Victory Net can install everything from the cable, connectors, Data Points, cabinets, catenary racks, switches and patch panels.
Structured cabling (Cat5e, Cat6 & Cat7) provides a quality assured solution, with fast speed, and flexible solutions for offices, warehouses and other workplaces where users and services often change. Structured cabling can carry many different data and communications services, but the most common services are computer and Communications services.
This structured cabling is uniquely flexible, allowing Victory Net to install data points almost anywhere, which is valuable for growing businesses or businesses that need to alter office spaces. This installation of additional sockets is completed by our technicians with ease and causes minimal disruption to your business.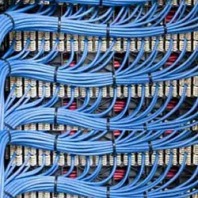 Guaranteed Quality
Structured Cabling is manufactured and installed to strict Australian Standards and international performance standards, giving you the assurance that an investment in Structured Cabling today is one that will last and has the ability to adapt to future technology.
Our staff, have many years experience in data cabling in Australia and internationally and are Licenced cable installers. We use only the best brands such as Krone and Clipsal to deliver optimum performance for your structured cabling installation.
We can  install or modify your existing network cabling, whether you need one data point or a complete new system . Victory Net will project management of your new structured data system working to your schedules and timeframes.