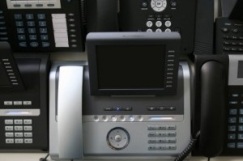 Victory Net provides a range of refurbished telephone systems. A refurbished telephone system can help you to save money.
We can supply new handsets (for newer systems) & we stock a range of used  handsets for your existing telephone system or we can put together a package for a pre owned fully refurbished telephone system to suit any budget.
We often have many handsets to suit older phone systems and can supply these handsets for you to add to your current system.
Our refurbished telephone systems give an alternative to customers, without compromising on the quality and reliability of the equipment we sell.
We refurbish most of the systems we supply ourselves, and the balance is factory reconditioned. All the products we sell come with a 6 month warranty.
All systems are checked by experienced qualified technicians prior to installation.
Our refurbished telephone systems and handsets go through a process
that includes:
Complete testing of all system features and facilities.
 Replacement of line cords, curly cords, and other internal and external components and accessories where necessary.
Internal & external cleaning
Quality control. Any product not passing our stringent quality control standard is used for maintenance spares etc.  
 
Our experienced technicians will install the refurbished system for you.