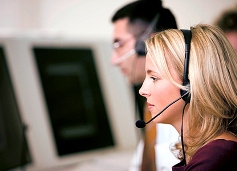 Victory Net is part of  state of the art, 24-Hour Alarm Monitoring, Operations and Communications Centre's (NOCC) located in Sydney & Victoria
The centre's are built and operated to Australian Standard 2201.2.  An A.S.I.A.L. approved consultant inspects, tests and audits the whole operation from receiving alarm signals to response performance.  These third party audits are carried out bi-annually to ensure that we are providing the highest level of service to our customers.
The centre's have the latest in digital technology phone system, ensuring your call is always routed to the next available operator.
We can connect your alarm system on install to our 24h monitoring service with various contract times to suit your needs. If you wish to change from  your current provider  or monitor your current alarm system the process is easy just call us and one of our technicians  will visit your premises to transition your system(s) to Victory Net. You will need to provide all required data to enable the effective monitoring of each site. Relevant data includes opening and closing times, after hours contacts and your nominated escalation procedures.  Your key contact will identify any areas where information is ambiguous or deficient and bring this to your attention for resolution before being entered into the Monitoring Centre database.
(NB: Alarm system must be able to connect to telephone line.)
Confidentiality and security of data
Victory Net ensures all data and confidential information provided by you, remains strictly confidential. Your confidential information will not be disclosed to any person without your  prior written consent unless required to perform the Services or comply with the Agreement. However, any information you provide is subject to the law where the law classifies certain information as available to the police on request.
Alarm response
Victory Net has access to an Australian wide network of alarm response providers, our networks allow us to immediately dispatch a patrol officer to quickly and efficiently attend an alarm situation. We also have secured a National partner to provide 24hr Australia Wide Glazing services should you need windows repaired.