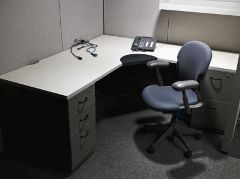 Business Relocation takes a great amount of planning and resources. There are many things that need to be considered when your moving your business. One of the most important considerations is your telephone system. Whether to relocate the telephone systems or replace it?
In a majority of cases it is possible to relocate your telephone system with the rest of your office equipment.
Relocating is also a great time to examine your current system and whether it is capable of expanding to your requirements at your new premises. Our technicians will analyse your system and advise you if your system has available add-ons such as extension cards and handsets. In most cases we can provide these items to most systems.
We will ensure that your Telephone System is professionally de-commissioned and moved to your new location where we will reinstall it and complete all the required voice and data cabling for you. Should you decide to install a new system then Victory Net can de-commission your existing telephone system and dispose of it for you.
Our Available Services Consist of:
Needs Assessment to Ensure the Viability of Your Present System in the New Location.
Talking about your requirements before you move Premises.
Providing all Voice and Data Cabling at the new Location.
Physically Relocating your Telephone Systems to the new Location.
Ensuring all System Programming is completed to your specification.
Upgrade telephone system where possible to meet your new location requirements.