Electricity has an immense potential to seriously injure or kill someone. It also is the cause of most fires.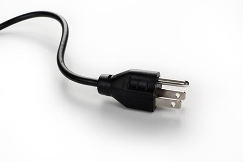 Work Cover requires employers to test and tag their appliances on a regular basis. This is a long process.
Victory Net electrical test and tag service helps you to meet your obligations to electrical safety. Our technicians will visit your premises and provide a comprehensive will test and tag all of your appliances to the Australian Standard AS/NZS 3760 and perform all other electrical testing services, such as record keeping, as is required by the Australian Standard.
Our Test & tag service includes:
External inspection of equipment prior to connecting to test unit.
Insulation testing, which is tested on our testing machine
Confirmation of the correct polarity of live connections
Checks for damage to power cords include:
Checking exterior condition of power cord ensuring there is no cuts, abraded, twisted etc.
Ensure there is no exposed internal wiring
Equipment deemed unsafe is immediately decommissioned from service by our technicians and  a label attached warning against further use and arrangements should be made, as soon as possible, for any appliance that may be repairable, be  repaired by an authorised repair agent or competent person.