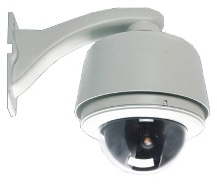 Victory Net uses only the latest in technology cameras to ensure the quality of the solutions delivered via standard analogue or via digital internet protocol. Victory Net uses the latest in digital recording technology coupled with our cameras with all CCTV installations.
In meeting your exact requirements, Victory Net ensures you are able to monitor areas of risk and assist in the prevention of theft, vandalism and anti-social behaviour.
The monitoring interface is very user friendly and allows users to act immediately to any incident displayed on the screen. An added benefit of using the digital recording is the fast search of previous history, eliminating the need to look at tapes for long periods of time while trying to find an incident. With the capabilities of the interface, what might have taken hours, can now be done in minutes. This speeds up the process of investigation and if necessary, any CCTV footage can be used for prosecution because of the quality of the images. Each node can record up to 16 cameras at once while storage allows for months of recording.
Easy to install and maintain, the investment in such technology starts paying for itself from the day it is installed.