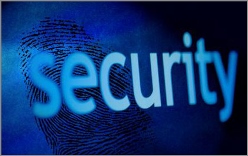 Victory Net offers a wide range of electronic security products to suit your current and future needs. Our products will suit situations ranging from residential, retail, corporate or high risk commercial/industrial situations. Our unique approach, combined with the vast knowledge and experience of our management team, along with the latest proven technologies in the market place, provide superior security solutions for your business. Our experience in security has given us wide-ranging insights into the latest technologies and capabilities currently available.
The products that we represent are from the best manufacturers in the world such as Bosch, DAS & Inner range. We are constantly reviewing our due diligence processes in identifying the most appropriate solutions for our customers current and future security requirements.
We take pride in our ability to provide unique solutions to satisfy our customers' specific needs so, whatever your security requirements, Victory Net has the ability to design a tailored solution to meet your needs, on time and within budget.
Victory Net also maintains your alarm system to meet your requirements. We recommend service maintenance annually to ensure your system is at optimal level. Our maintenance service includes checking the complete system including checking the output of the back-up battery.